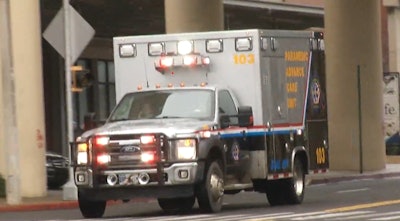 Two officers were shot and a suspect was killed during a gunfight Monday morning inside a Walmart in Forrest City, AR.
Forrest City police have identified the officers as Lt. Eric Varner and Detective Eugene Watlington.
Walmart security called the police about a man threatening customers, Fox13 reports. Once the two officers arrived, they confronted the man.
He pulled out a gun and shot both officers, officials said. Both officers returned fire and shot and killed him, according to the St. Francis County Sheriff Bobby May.
One officer was rushed to a Memphis hospital and taken into surgery. He is expected to be OK, according to officials.
Police Chief Deon Lee told WMC5 one officer went to the hospital in Forrest City and was conscious and talking at the scene. He was treated and released.
Lee says Varner and Watlington are assigned to the Criminal Investigation Department and were in the area when the call came in. He says neither officer was wearing a vest when they responded to the store.
No civilians were injured in the incident.