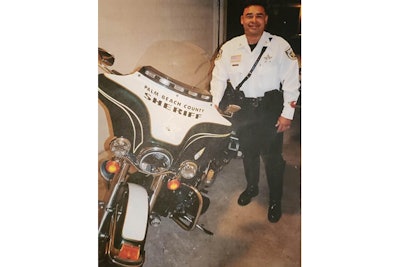 A 42-year-old deputy with the Palm Beach County Sheriff's Office was killed in a motorcycle accident that also claimed the life of a woman who was riding as the deputy's passenger.
According to CBS News, Deputy Hubert Burey, of West Palm Beach, was killed after his motorcycle hit a National Park Service Law Enforcement Vehicle near the Big Cypress National Preserve on Sunday afternoon.
The woman—identified as 38-year-old Jaime Lynn French—died at the scene. Deputy Burey was transported to a nearby hospital where he succumbed to his injuries.
Burey is survived by two sons, a brother, and his parents.
The crash remains under investigation.