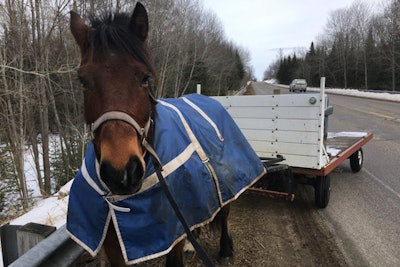 A trooper with the Michigan State Police "gave a verbal warning" to a rider-less horse that had been seen running amok on a state roadway.
MSP posted on Twitter, "A Cadillac Post trooper working traffic detail on M115 stopped more than speeders today."
The trooper stopped the runaway horse and buggy. The horse was given a verbal warning.
The Twitter post said, "There is never a dull moment in the life of a trooper."