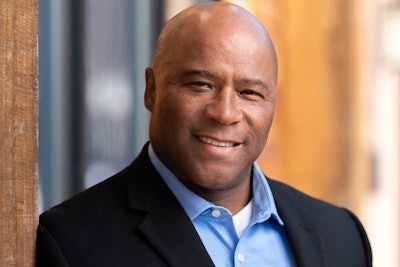 An officer with the Vancouver (WA) Police Department announced on Tuesday his intention to run as an Independent Republican for a seat in the state senate, currently held by Democrat Annette Cleveland.
According to The Columbian, Cpl. Rey Reynolds has spent more than two decades with the Vancouver Police Department and is perhaps most well-known for his performances of the National Anthem at area sporting events.
Reynolds says that although he is a police officer, he is "in no way running as a Vancouver police officer, and in no way do my views represent the views of the Vancouver Police Department."
He added, "All of my opinions are mine and mine alone."
His campaign will officially begin at an event scheduled for March 23.