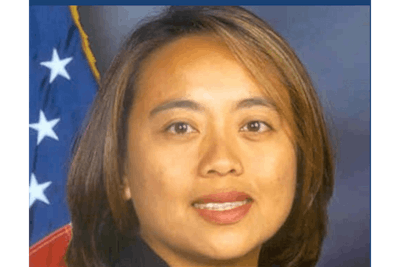 A veteran Santa Rosa, CA, police officer died Tuesday of complications caused by the coronavirus.
Detective Marylou Armer, 43, served in the Santa Rosa Police Department for more than 20 years, Santa Rosa Police Chief Ray Navarro said in a statement.
She was most recently assigned to the domestic violence sexual assault team, Navarro said. She started as a field evidence technician in 1999 and became a police officer in 2008. The chief worked with her when she was a field evidence tech and supervised her on one of his early overnight shifts, according to an internal memo about her death.
Armer was among the eight sworn officers in the Santa Rosa Police Department who had tested positive for the virus as of Monday. The department has more than 170 officers. As of Monday, 107 department employees had been tested for COVID-19, and 92 of them tested negative, the Press Democrat reports.