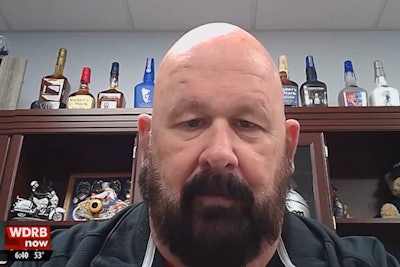 An officer with the Vine Grove (KY) Police Department is being credited with saving the life of an infant in distress earlier this week.
According to WDRB-TV, Officer Lamar Jones performed CPR on the infant, with help from Officer Keith Ousley before paramedics arrived.
The infant boy—just a couple of weeks old—has a lung condition and had gone into cardiac arrest.
The boy was transported to a nearby hospital but because of quarantining issues, the parents were not allowed to travel with him, so Officer Jones drove them to the hospital to be with their son.