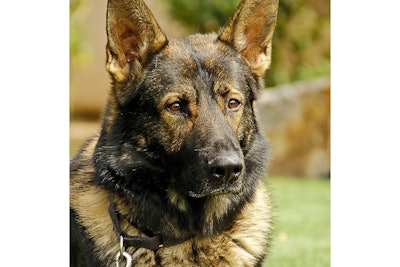 A retired K-9 with the Indio (CA) Police Department has reportedly died of natural causes at the home of his handler.
According to KESQ-TV, K-9 Jager died peacefully in San Diego County on Monday.
The Indio Police Department announced the death of retired K-9 "Jager" on Monday, saying on social media, "He will be greatly missed. Our thoughts are with Larry and the rest of Jager's family."
K-9 Jager joined the Indio Police Department in March 2008. The department said he was skilled in narcotics detection, tracking, and apprehension.