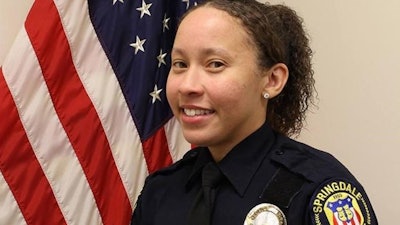 The man reportedly responsible for the death of Officer Kaia Grant of the Springdale (OH) Police Department in late March has been charged with aggravated murder.
According to Cincinnati.com, Hamilton County Prosecutor Joe Deters said during a news conference Wednesday announced that the man—identified as Terry Blankenship—has been charged with aggravated murder in the March 21 crash in which he reportedly intentionally rammed the patrol vehicle Grant was occupying.
Following the collision, Blankenship intentionally shot himself, causing "extensive facial injuries as the result of a self-inflicted gunshot wound to the head."
A loaded .45-caliber handgun was found in Blankenship's pickup. No shots were fired by any police officers on the scene, Deters said.