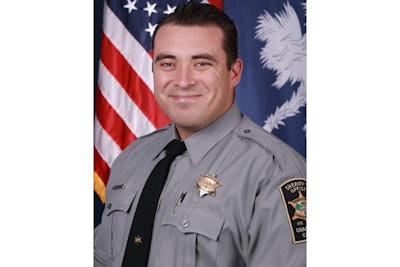 A deputy with the Charleston County (SC) Sheriff's Office was involved in a fatal collision early Monday morning when his patrol car was struck by another vehicle.
According to NBC News, the crash caused the death of Deputy Jeremy Ladue as well as the other motorist, whose name has not yet been released.
Ladue had been serving with CCSO since February 2019.
This incident remains under investigation by the South Carolina Highway Patrol.