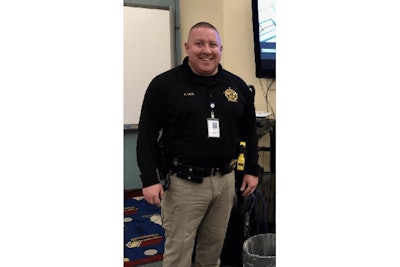 A deputy with the Hopkins County (KY) Sheriff's Office has died in a single-vehicle traffic collision.
According to WFIE-TV, 43-year-old Hopkins County Deputy Terry Vick was driving eastbound on the Western Kentucky Parkway. They say around the 43-mile marker his vehicle crossed the median, struck a guard rail and struck a concrete abutment before coming to a rest.
According to officials, the cause of Deputy Vick crossing the median is unknown.
The Hopkins County Coroner's Office pronounced Vick dead at the scene of the crash.