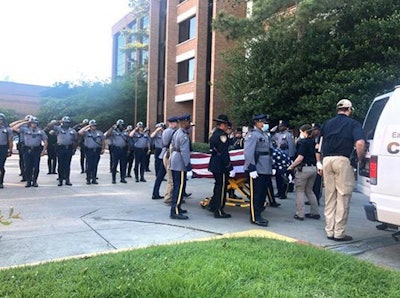 An officer with the Baton Rouge Police Department was killed and another wounded following an armed confrontation with a barricaded suspect over the weekend.
According to NBC News, the incident in Louisiana's capital city occurred on Sunday as a SWAT team responded to assist officers who were investigating a possible killing and reports of gunfire in the area.
Neither of the officers has been named, but the agency confirms that one is a 21-year veteran of the police department and the other is a seven-year veteran.
The wounded officer remains in critical condition at a nearby hospital.
The suspected gunman—identified as 36-year-old Ronnie Kato—was eventually detained.