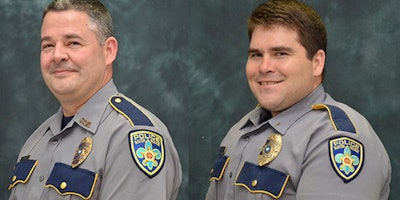 Baton Rouge (LA) Police Chief Murphy Paul has released the names of the two officers who were shot Sunday while investigating a murder suspect. One officer was killed. The other was critically wounded.
The slain officer has been identified as Lt. Glenn Dale Hutto, Jr. He served on the force for 21 years. The Baton Rouge Police Department posthumously promoted Hutto to the rank of lieutenant after the shooting, Fox8 reports.
The other officer, Cpl. Derrick Maglone, a seven-year veteran of the force, is recovering from his wounds at Our Lady of the Lake Medical Center.
Suspect, Ronnie Kato, 36, is in custody and being held without bond.
District Attorney Hillar Moore announced Monday his office will be seeking the death penalty in the case against Kato.