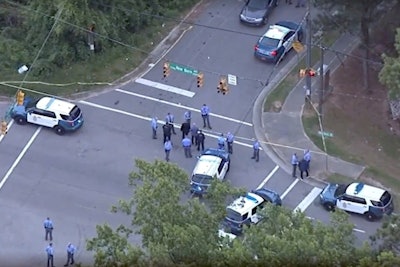 An officer with the Raleigh (NC) Police Department was struck by gunfire and fatally shot a man on Wednesday night as the assailant attempted to rob a gas station and opened fire on the officer.
According to the ABC News, the officer was transported to a nearby hospital where he was treated and released.
The gunman—identified as 24-year-old David Tylek Atkinson—was also transported to a nearby hospital where he subsequently died.
The State Bureau of Investigation is conducting an investigation, the results of which will be presented to the Wake County District Attorney, as is standard practice. The Raleigh Police Department will conduct its own investigation.