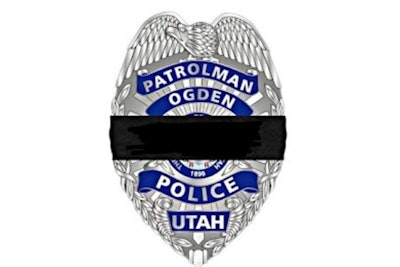 An officer with the Ogden (UT) Police Department was fatally shot as police responded to a 911 call from a woman who said she was in fear of losing her life on Thursday afternoon, telling the call takers that her husband was threatening to kill her.
According to the Salt Lake Tribune, police arrived at the residence and found a man on the front porch. The man then retreated into the home and began to open fire through the front door,
The officer who died—24-year-old Nate Lyday—had only been on the job for 15 months.
He was a "son of Ogden," said Police Chief Randy Watt, noting that Lyday had grown up there and gone to college in the area.
"Our hearts are broken," Watt said in a Facebook post. "We've lost one of our own…Let us not forget such fine men and women who offer themselves up for this fine and noble calling."
The gunman—identified as John Benedict Coleman—also died during the incident, but it has not yet been determined whether that was from officers returning fire or a self-inflicted gunshot wound.
An investigation remains ongoing.