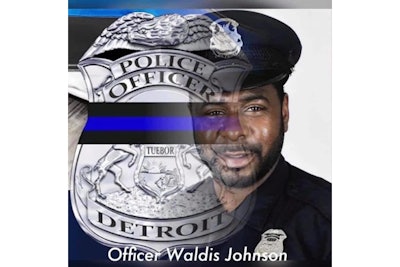 An officer with the Detroit Police Department who was shot in the line of duty in 2017 has reportedly died of his injuries.
According to WXYZ-TV, the department confirmed on Monday that Officer Waldis Johnson—a 16-year veteran of the police force—was shot in the head in April 2017 while responding to a domestic call.
He was hospitalized as he fought to recover from his wounds, but succumbed to his injuries on the final day of May, 2020.
The department said in a post on Facebook, "We are truly saddened by the loss of our brother in blue. He will be forever missed and never forgotten."
Jonson is survived by wife and three children.