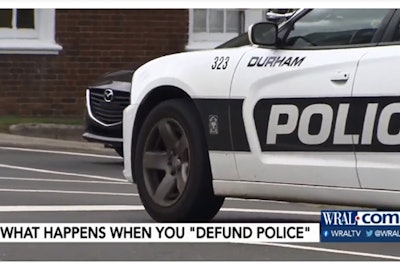 Dozens of protesters gathered and camped out overnight at the headquarters of the Durham (NC) Police Department after the approval by the city council of a new city budget, which includes funding for the agency.
According to WRAL-TV, the protesters upset about the additional 5% funding approved for police, who they feel should not have received anything.
The City of Durham responded in a statement that the police budget includes no new officer positions and no new enforcement programs.
Amid nationwide protests, defunding police has gone from a radical idea to one that some cities are considering to various degrees.