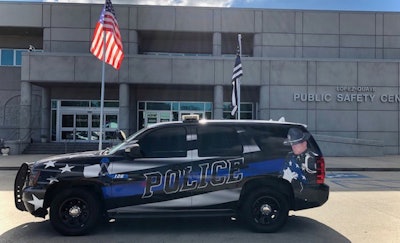 An officer with the Biloxi (MS) Police Department says he was "just doing his job" when he came to the aid of an elderly Louisiana woman and helped her return home safely to her family, but the family is showing gratefulness for the officer's actions.
According to WLOX-TV, Lisa Zachery discovered that her mother—a woman in her 70s—had driven far from home in Lafayette, LA, and had become disoriented.
Officer Bryant Friar of the Biloxi Police Department located the elderly woman, transported her to the police station and looked after her as the family traveled to the bordering state to retrieve her.
Zachery later called Officer Friar a "life saver."