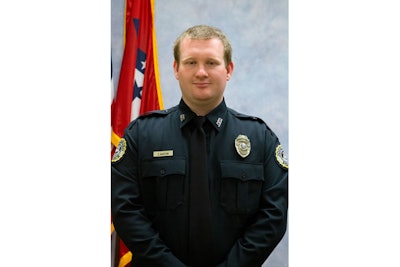 An off-duty officer with the Jonesboro (AR) Police Department died over the weekend in a head-on vehicle collision with another driver.
According to NBC News, two people—Officer Zachary Barton and a civilian driver identified as 38-year-old Nicholas McCarroll—died at the scene of the crash.
A woman—28-year-old Elaina Barton—was severely hurt in the collision and quickly transported via helicopter to a nearby hospital for what were described as critical injuries.
The agency said on Facebook, "It is with great sadness to announce the passing of one of our own. On Sunday evening, Patrolman Zachary Barton and his wife were involved in a head-on collision in Lawrence County. Patrolman Barton died on the scene and his wife was airlifted in critical condition.
The social media post concluded, "Please keep his family in your prayers."