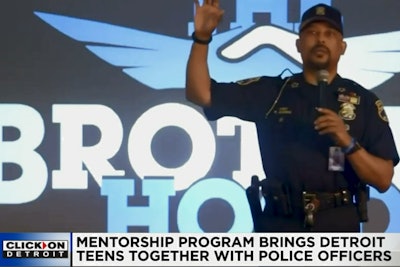 Officers with the Detroit Police Department are mentoring young people at six local area high schools in an effort to create better relationships, and to help teens navigate their pathway toward adulthood.
According to ClickOnDetroit.com, six high schools in total have this program within the Detroit Public Schools Community District. It initially began with a focus on young males in the Brother Hood program, but several female officers then started the Sister Hood program to help young women as well.
Students are recommended into the program by school administrators.
There are roughly 300 students in the program at present, but the department is looking to expand the effort to other schools so that more kids are being mentored by police officers across Detroit.