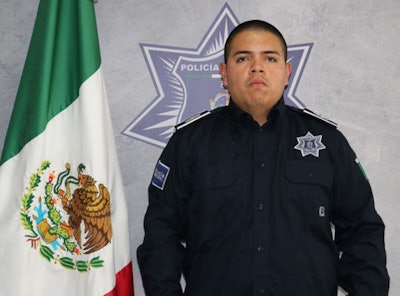 An officer with the Juárez Police Department was shot and killed late Wednesday night while heading home after his shift had ended, according to reports.
According to the El Paso Times, the officer—27-year-old Marco Antonio Guzman Galvan—was wearing his police uniform when he was shot by an unknown assailant after leaving his department and driving home.
The agency said in a statement on social media, "We mourn to loss of our officer and blue-blood brother."
No suspect has been identified and no motive has been revealed as an investigation remains ongoing.