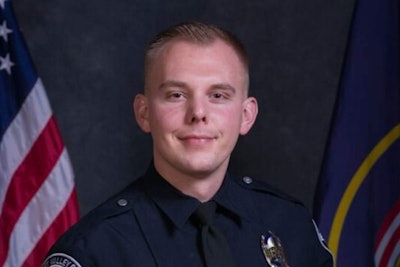 Two of the three teens convicted of killing Officer Cody Brotherson of the West Valley City (UT) Police Department in 2016 were released from custody early due to concerns over the continuing spread of COVID-19 in Utah correctional facilities.
According to KUTV, the three teenagers in a stolen vehicle struck and killed Brotherson as he attempted to deploy spike strips on a road ahead of the vehicle pursuit other officers were engaged in.
Two brothers—ages 14 and 15—along with a friend who was 16 years old at the time of the incident, were originally charged in juvenile court with murder in the death of Brotherson. They all pleaded guilty for their roles in the officers' death, but the 16-year-old and 14-year-old ultimately pleaded guilty to reduced charges.
Officer Brotherson served with the West Valley City Police Department for three years. He is survived by his parents, two brothers, and fiancée.