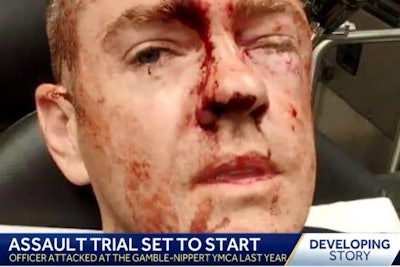 A man accused of assaulting and injuring an officer with the Cincinnati Police Department in June 2019 is now facing trial for the incident.
According to NBC News, officers had responded to a call of a disorderly person harassing and assaulting patrons at a local YMCA.
The suspected assailant—identified as Durrell Nichols—is accused of assaulting a Cincinnati police officer who was trying to take him into custody at a.
Police say Officer Doug Utecht was brutally beaten while attempting to arrest Nichols.
Nichols is now charged with obstructing official business and felonious assault of an officer among other