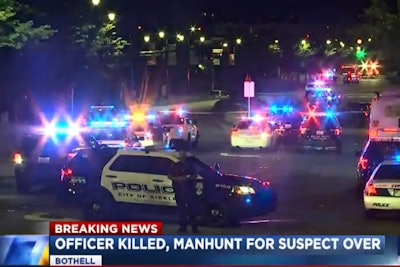 An officer with the Bothell (WA) Police Department was shot and killed and another shot and wounded after a traffic stop turned into a brief vehicle pursuit on Monday night.
According to CNN, the gunman—whose name has not yet been released—was taken into custody after being found hiding on a rooftop near the scene of the shooting.
The wounded officer was transported to a nearby hospital where he was treated and subsequently released.
The names of the two officers involved in the incident have not yet been disclosed.