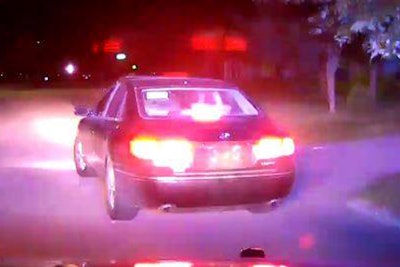 An officer with the Washington (IA) Police Department was dragged by a vehicle for several blocks by a vehicle that had been stopped for not displaying license plates shortly after midnight on Saturday night.
According to CBS News, the officer stopped a black four-door Hyundai and during communication with dispatch was advised that the vehicle had been stolen in mid-July.
When the officer attempted to take the driver into custody, the vehicle fled the scene, dragging the officer for several blocks.
The officer—whose name has not been released—suffered minor injuries during the incident. The officer was then transported to a nearby hospital for treatment.
The suspect remains at large.