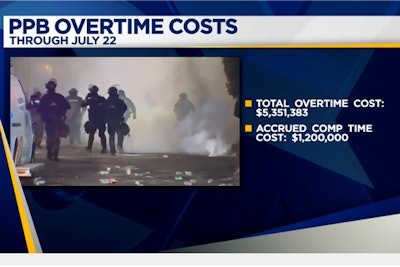 Officers with the Portland Police Bureau are racking up a lot of hours in overtime as protests continue the City of Roses, costing the city million of dollars not initially budgeted.
According to KPTV News, the total overtime costs for the Portland Police Bureau through late July—the end of the last pay period—is almost $5.4 million.
Further, accrued "comp time" will cost around $1.2 million.
Countless people have been arrested as they morph from peaceful protesters into violent rioters, destroying property and hurling objects at police.