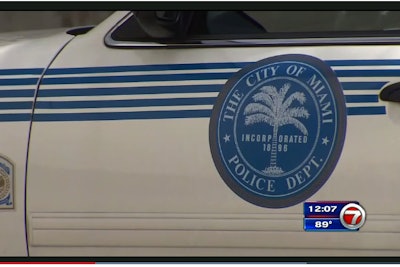 The wife of an officer with the Miami Police Department perished in the back of her husband's squad car on Friday afternoon as the vehicle's temperature rose to dangerous levels and she had no way of getting out.
According to WSVN-TV, Clara Paulino got into the back seat of the SUV—which was parked outside the couple's home in Miami Shores—to look for something. Somehow, the doors to the car became shut, and she got trapped inside without any way of contacting anyone.
The woman's family found her unresponsive in the car approximately four hours after she went missing.
The heat-index at the time of the incident was reportedly 91 degrees.