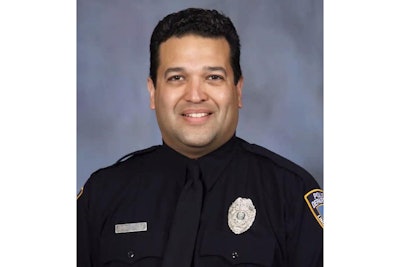 On Monday, Lincoln, NE, Police Chief Jeff Bliemeister said he spoke with the family of Officer Mario Herrera on Sunday, learning that he's undergone five surgeries.
Two of the surgeries on Sunday focused on caring for his abdomen and controlling the ongoing bleeding, according to Chief Bliemeister.
Officer Herrera was shot while serving a warrant on Wednesday for 17-year-old Felipe Vazquez in connection to the March homicide of Edward Varejcka. The warrant was for second-degree assault, KOLN reports.
Chief Bliemeister said there is reason for optimism and that it's been expressed by medical professionals, but he said that's within the boundaries that Officer Herrera is in extremely critical condition, fighting for his life.