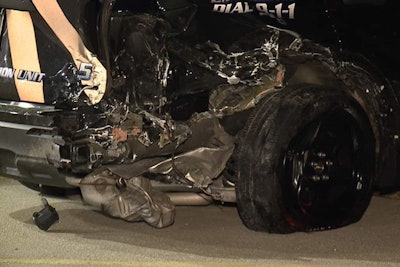 An officer with the Euclid (OH) Police Department was injured while assisting in a response to a roadside vehicle collision on Sunday night.
According to Cleveland19.com, the officer was transported to a nearby hospital and briefly treated for her injuries and has been released to recover at home. Her name has not been released, but officials have indicated that she is expected to fully recover from her injuries.
The department said that no charges have been filed against the driver who struck the officer's cruiser.
An investigation remains ongoing into the cause of the collision.