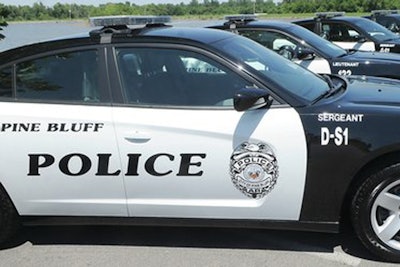 A man arrested on suspicion of murder in the killing of Officer Kevin Collins of the Pine Bluff (AR) Police Department earlier this week has been wanted for murder by Georgia authorities since June.
According to ABC News, the man—identified as 19-year-old Keshone Quantarious Smith—faces charges of robbery and murder in Conyers, GA, in addition to the capital murder charge in Arkansas.
Officer Kevin Collins was shot and killed Monday afternoon as he and two other officers were conducting an investigation at a local hotel.
During the investigation, Smith reportedly opened fire on officers, killing Officer Collins and wounding Lt. Ralph Isaac.
Collins served with the Pine Bluff Police Department for five years.
Isaac has been released from the hospital.