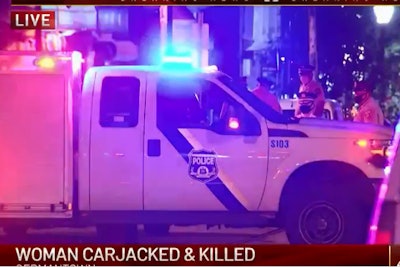 Officers with the Philadelphia Police Department shot and killed a man who had allegedly murdered a woman and stolen her automobile early Thursday morning.
According to NBC News, the incident began before dawn on Thursday, when a 29-year-old man approached a local church and attempted to enter. He allegedly encountered a church employee, fatally shot her, and took her car keys.
After fleeing the scene, the gunman was located by responding police officers.
A confrontation ensued, during which officers fatally shot the suspect.
Sergeant Eric Gripp of the Philadelphia Police Department called the gunman a "deranged individual who was on a rampage."