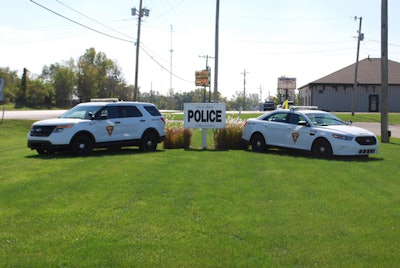 An officer with the Wabash City (IN) Police Department was shot and wounded as he responded to a domestic dispute call early Thursday morning.
According to ABC News, the officer responded to calls that a 10-year-old boy had been injured during a domestic argument.
The agency posted a statement on Facebooks saying, "A tragic incident occurred this morning involving several people including officers from our department. Our officer is recovering from a gun shot wound. We wish to thank the citizens of Wabash for their support. The investigation is being conducted by the Indiana State Police and all questions need to be directed to their agency."
The officer—identified as Sergeant Nick Brubaker—was transported to a nearby hospital with non-life-threatening injuries.