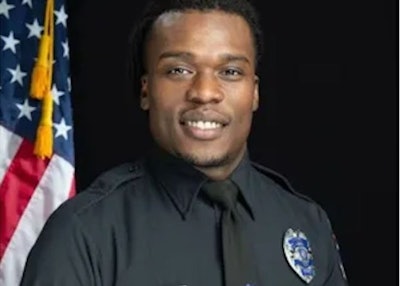 Two attorneys are gearing up for a hearing that will decide the fate of a suspended Wauwatosa (WI) Police Officer Joseph Mensah. Wauwatosa is a suburb of Milwaukee.
Mensah was suspended — with pay — July 15, after a unanimous vote by the Wauwatosa Police and Fire Commission. On Oct. 7, the Milwaukee County District Attorney said Mensah won't face charges for the Feb. 2 fatal shooting of 17-year-old Alvin Cole. Mensah also did not face charges for the previous two shootings.
After a third-party investigator concluded in an October report that Mensah should be fired, citing an "extraordinary" risk of a fourth fatal shooting, Mensah's attorney said his client's due process would be violated if he were fired for a shooting that hasn't occurred yet.
The attorney representing the families of the three suspects Mensah has killed in justified shootings has asked that Mensah be terminated, the Milwaukee Journal Sentinel reports.
Mensah's attorney, Jonathan Cermele, said Mensah is "completely capable" of performing all of the aspects related to his job.
"One simply cannot be disciplined for an act that has yet to occur. Doing so would plainly violate due process," Cermele wrote in a document he filed recently with the Wauwatosa Police and Fire Commission.
The next police and fire commission meeting will likely be held during the week of Nov. 9-13, according to Chris Smith, the commission's attorney. The commission will then schedule the date and time for the evidentiary portion of the hearing on Mensah's fitness to serve.