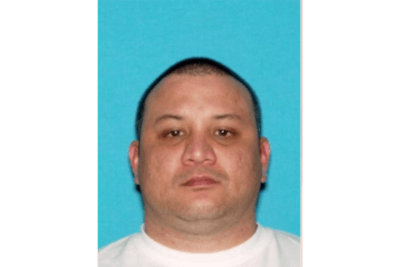 An El Cajon, CA, police officer responding to a traffic-related call was hospitalized Monday morning in critical condition after being dragged by an SUV and then struck by another vehicle.
Police have identified the suspect as 41-year-old David Francis Cepeda Pangilinan. He is a 5'6" Guamanian male with short brown hair and brown eyes, 10 News reports.
El Cajon police said officers were called to the scene at around 8:30 a.m. in response to a vehicle blocking the street with the driver "asleep or unresponsive behind the wheel."
During this contact, the driver suddenly started the vehicle and began to put it into gear. One of the officers attempted to detain the driver and keep him from fleeing the scene.
The driver fled with the officer still partially inside the vehicle, the officer was struck by another vehicle that was traveling in the roadway.
The officer was ejected from the vehicle and sustained significant injuries."
Monday the incident was erroneously reported as a hit-and-run crash between the officer's vehicle and the suspect's vehicle.