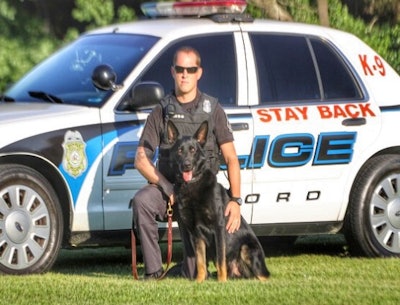 Three weeks after being shot while issuing a warrant in Rehoboth Beach, DE, Milford Police Sr. Cpl. TJ Webb is sharing a message of resilience.
The official support page for Officer Webb, titled TJW #5107 Strong, posted a note from Sr. Cpl. Webb over the weekend. In it, Sr. Cpl. Webb thanked everyone for their support and for helping his family. He also calls the staff at Beebe, Christiana, and Post Acute Medical (PAM) phenomenal.
Sr. Cpl. Webb said this has been the hardest challenge he's faced, but he is still moving forward, WRDE reports.
"Recently, I spoke with someone that said something that resonated with me," Sr. Cpl. Webb wrote. "'Everyone gets tested in this life, and some tests are harder than others, but when that test comes, that is your time to show the world what is possible.'"