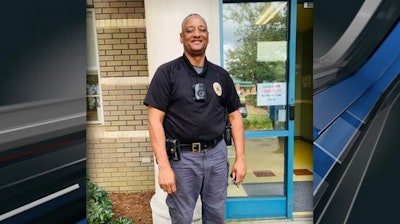 An Horry County, SC, police officer was struck by a vehicle and killed Tuesday afternoon.
Officer Melton "Fox" Gore, a 20-year veteran of the department was clearing debris from the roadway around 4 p.m. when he was struck, Live5 reports.
The South Carolina Highway Patrol is investigating.
Gore worked as an environmental services officer, Police Chief Joseph Hill said. He was responsible for a variety of calls including animal welfare calls and litter complaints and debris.
"What we know now, it is all very preliminary, we're waiting for the Highway Patrol investigation to conclude, but he was out removing debris from the roadway and that's typical Fox if you knew him," Hill said. "He cared about this community. Most people may have passed that debris by swerving around it, but not Fox. He wanted to make sure nobody was hurt by it."