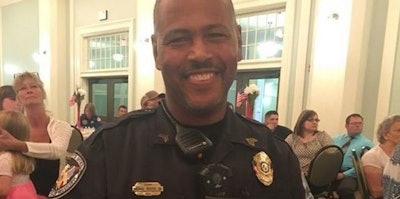 A Hancock County (MS) Sheriff's deputy was shot and killed Monday responding to a call of attempted suicide at a home.
The slain deputy, Lt. Michael Boutte, was shot trying to get out of his vehicle, Sheriff Ricky Adam told the Sun Herald of Biloxi. The suspect then fired at a second responding deputy who returned fire and wounded the suspect, Adam said.
Both Boutte and the suspect were airlifted to New Orleans where Boutte died, WJTV reports.
The identity and condition of the suspect have not been released.
During his time with the Hancock County Sheriff's Office, Boutte was not only a leader to his people but was awarded the Life Saving Medal for saving a child's life and was credited with spearheading National Crime Night Out and initiating the Silver Alert Database for the City of Diamondhead, WDAM reports.