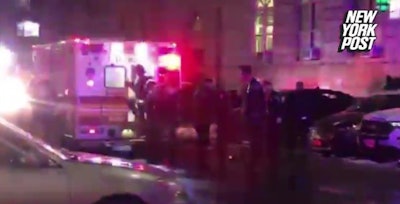 An NYPD officer was seriously injured last week when a garage door collapsed onto her leg at a Brooklyn station house, police said.
The officer was walking to a police van inside the garage at the 78th Precinct when the metal roll-down gate came crashing down, pinning her leg and causing serious injury, police told the New York Post.
Officers on scene were able to free the officer, who was taken to New York-Presbyterian Brooklyn Methodist Hospital.