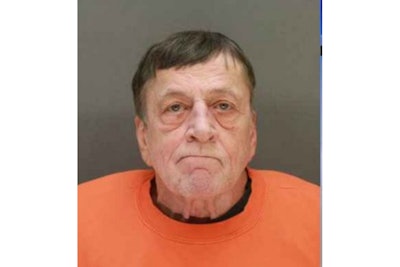 A man who opened fire at a Minnesota health clinic, killing one staff member and wounding four others, previously threatened to carry out a mass shooting at the facility, according to a police report.
Gregory Paul Ulrich, 67, was arrested in Tuesday's attack at an Allina clinic in Buffalo.
County Attorney Brian Lutes said he would charge Ulrich with second-degree intentional murder, four counts of attempted first-degree premeditated murder and possession of explosive devices, News 4 reports.
According to a police report, Ulrich threatened to carry out a mass shooting at the clinic in October 2018, with a doctor telling investigators that Ulrich had talked about "shooting, blowing things up, and practicing different scenarios of how to get revenge."
Ulrich told police he had just been telling the doctor about his dreams and that he wouldn't actually do anything, and police took him for a mental health evaluation.
Richard Ulrich, the suspect's younger brother, told the New York Times that Ulrich worked in construction for some years and had possibly injured his back on the job.
He had back surgery about two years ago and became dependent on opioids he had been prescribed, Richard Ulrich said. His brother was angry when doctors refused to prescribe more of them to him.