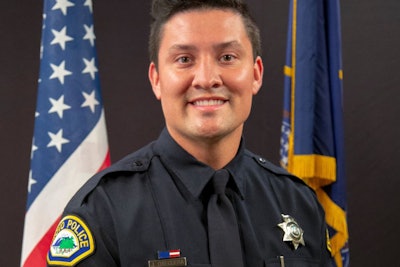 A Provo, UT, officer was shot at least twice Thursday and wounded responding to a call about a man acting erratically and carrying a gun. Police said the officer was also wounded by "shrapnel" that hit him in the head. The suspect was shot and is expected to survive.
Officer John Oseguera is stable and expected to survive.
Chief Rich Ferguson said the man had two semi-automatic rifles. When officers arrived on scene, he retreated into his home and began shooting. Officers then returned fire.
After briefly barricading himself in an apartment, the man was pulled through an open window by officers, according to King.