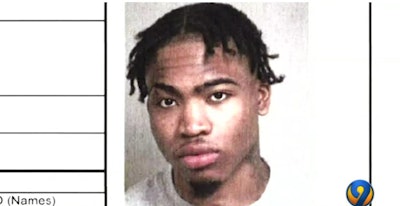 Cabarrus County (NC) Sheriff's deputies arrested a suspect after a high speed chase who was supposed to be confined to his home awaiting trial for a 2019 murder in nearby Charlotte.
Michael Sio-Somah was not being monitored, WSOC reports.
Sio-Somah was 16 years old at the time of his June 2019 arrest for a deadly shooting during a party at an Airbnb in uptown Charlotte.
Six months later, a judge ruled he could await trial from home.
Thursday night Sio-Somah reportedly violated his house arrest.
According to Cabarrus County deputies, Sio-Somah drove off during a traffic stop. They said he eventually stopped and ran into his home. A gun was reportedly found inside his car.
He has been charged with felony fleeing and eluding arrest and possession of a firearm.
He is reportedly now out of jail again, this time on a $10,000 bond.