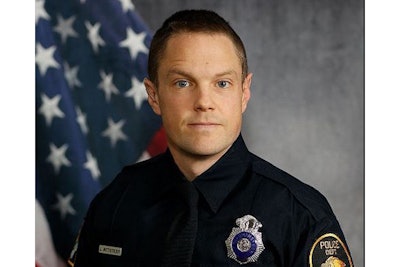 An Omaha officer responding to a call about shoplifting at a local mall was shot in the face Friday afternoon. A suspect is in custody.
Four shots were fired at Officer Jeffrey Wittstruck hitting his face and the top of his head. The officer was taken to Nebraska Medical Center in critical condition but he is stable and recovering, KSNB reports.
Officer Wittstruck and Officer Joseph Kunza went to the JC Penney's store in Westroads Mall at 3:27 p.m. for a man accused of shoplifting and was being detained by store security. A JC Penny's loss prevention employee told officers Jenkins put a package of t-shirts in his backpack and left the store without paying.
During the attempted arrest, suspect Kenya Lamont Jenkins Jr.,21, reportedly drew a pistol, fired at Wittstruck, and escaped.
The suspect was taken into custody later that afternoon by the Nebraska State Police after a vehicle pursuit. He is facing charges of attempted murder and use of a weapon to commit a felony.