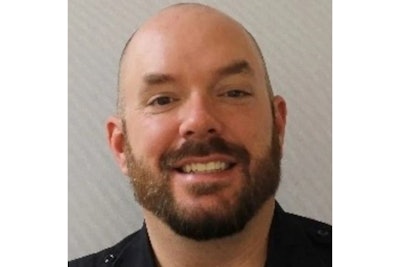 The U.S. Capitol Police officer who survived injuries sustained when a man armed with a knife rammed his vehicle into a barricade blocking access to the Capitol building late last week has been released from the hospital. Another Capitol Police officer, William Evans was killed in the attack. The suspect was also killed.
Video shared online showed a Capitol Police officer identified by local outlets as Ken Shaver being brought outside of the hospital in a wheelchair on Sunday. The officer, seen wearing a face mask and plain clothes, with a brace on his left leg, was greeted by cheers and applause from a crowd of law enforcement and medical personnel. The extent of his injuries is unclear, Fox News reports.
As the investigation into the incident that happened on Good Friday continues, authorities so far have said the driver, identified as 25-year-old Noah Green, crashed into two officers and the North Barricade by the Senate side of the U.S. Capitol.
Surveillance footage showed he then exited the car armed with a knife and lunged at the officers before they fatally shot him, authorities said. Green later died at the hospital.
Capitol Police announced later Friday that Officer Evans had died from "injuries he sustained following an attack at the North Barricade by a lone assailant." Evans, a member of the Capitol Police for 18 years, began his service on March 7, 2003, and was a member of the Capitol Division's First Responder's Unit, acting Capitol Police Chief Yogananda Pittman said.
In some of the messages captured by the group SITE, which tracks online activity, Green described being under government thought control, said he was being watched and spoke of going through a difficult time when he leaned on his faith.
Officials have revealed that Green was a follower of the Nation of Islam led by Louis Farrakhan. Social media posts attributed to Green implied that he was unemployed and suffering from personal issues.