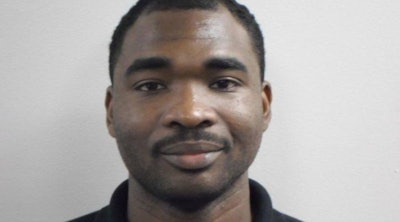 A Bibb County (GA) Sheriff's deputy was killed and another was injured in a stabbing incident at the Bibb County Law Enforcement Center in Macon Tuesday.
Deputy Christopher Knight, 30, was stabbed around 2:45 a.m. while transferring a suicidal inmate, Georgia Bureau of Investigation officials told WSB.
GBI officials said deputies were moving an inmate, Albert Booze, to another area of the jail when the stabbing happened. Booze had made threats to harm himself and was being placed on suicide watch.
During the transfer, Booze and deputies got into a fight. Booze was able to get a knife off of a deputy and stabbed Knight, who later died at the hospital.
The GBI identified the injured deputy as Jerome Michael Williams, who just joined the Bibb County SO a few months ago. He has been treated and released.