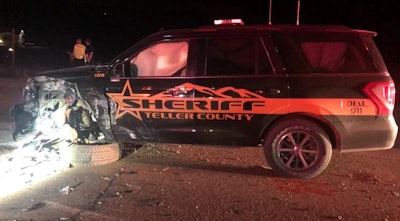 A Teller County, CO, deputy was hospitalized Monday night after a suspected DUI driver crashed into him.
Greg Couch, public information officer with the Teller County Sheriff's Office, told KDVR a suspected DUI driver crossed over the median and struck the sheriff deputy head-on.
Both the deputy and the driver that hit the deputy were taken to the hospital in good condition, according to the sheriff's office.