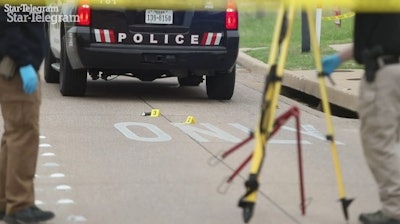 A Burleson (TX) Police Officer was shot multiple times during a 4:15 am traffic stop Wednesday. The wounded officer is in stable condition in a Fort Worth hospital.
Multiple law enforcement agencies including the U.S. Marshals, Texas Rangers, Texas Department of Public Safety are looking for Jerry Don Elders, another man, and a woman, KXXV reports.
Burleson Police Chief Billy Cordell said during a press conference the officer approached the vehicle on the passenger side when one of the three occupants in the vehicle fired shots and struck the officer. Cordell later said the officer was wearing a ballistic vest and he believes one of the shots hit the vest.
"He walked up to the window. He got to the window and shots came very quickly, within just a couple of seconds. He had no warning, nowhere really to go. We're very lucky he's in stable condition right now," Burleson Chief of Police Billy Cordell said.
The chief called the attack an ambush, NBCDFW reports.
After shooting the officer during a traffic stop Wednesday morning, Elders and two other suspects — a man and a woman — drove away from the scene, but their car became disabled, Chief Cordell said.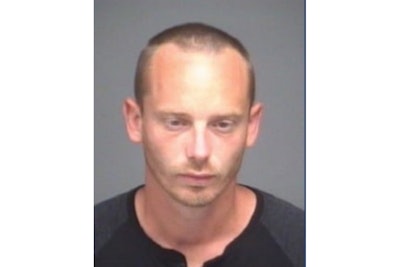 Elders and the other suspects left their vehicle, which had caught fire, and carjacked the Toyota Tacoma from a woman, Cordell said. The woman was shot, but she managed to go to the Joshua Police Department. She was then taken to Texas Health Huguley Hospital in Fort Worth where she died, the Star-Telegram reports.
Cordell said investigators had several promising leads on the suspects.
The Texas Rangers are taking the lead in the investigation and are on the scene, Cordell said. The Department of Public Safety issued a Blue Alert for Elders, a statewide that's sent for suspects in attacks on officers.