Newly released documents from an internal Louisville Metro Police Department investigation into the fatal shooting of Breonna Taylor shows two investigators determined that none of the officers involved in serving a 2020 narcotics warrant at Taylor's apartment should have fired their guns.
Sgt. Andrew Meyer of the police department's Professional Standards Unit determined in a preliminary report dated Dec. 4 that the three officers involved in the March 13, 2020, shooting should have held their fire after Taylor's boyfriend, Kenneth Walker, shot one of them, according to the documents obtained by ABC News.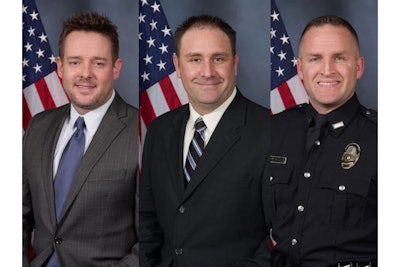 "They took a total of thirty-two shots, when the provided circumstances made it unsafe to take a single shot. This is how the wrong person was shot and killed," Meyer wrote, according to the report.
In his preliminary report, Meyer wrote that deadly force should only have been used against Walker, the person who presented a deadly threat by firing one shot at the team of officers who breached Taylor's door and entered the apartment to serve the warrant.
Mattingly, according to Meyer's report, "should not have taken the shot" because Walker wasn't a clear, isolated target after he ducked into a back bedroom at the end of a dimly lit hallway.
Meyer's preliminary report findings were supported by his lieutenant, Jeff Artman.
Mattingly was cleared of wrongdoing by former interim Louisville police Chief Yvette Gentry, who overruled Meyer's recommendation that all three officers face discipline for violating department policy.