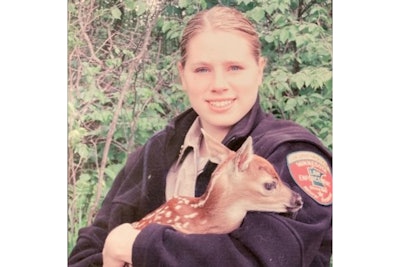 A conservation officer for the Minnesota Department of Natural Resources died Monday morning in a two-vehicle crash near Grand Rapids, according to officials.
Sarah Grell, 39, died in the line of duty Monday morning. Minnesota State Patrol says the crash occurred just after 8:30 a.m. when a semi truck made contact with Grell's driver's side door, KARE reports.
According to a press release from the DNR, Grell served as a conservation officer since 2005, and was part of a "proud family legacy," as her uncle, father and grandfather also worked as conservation officers.