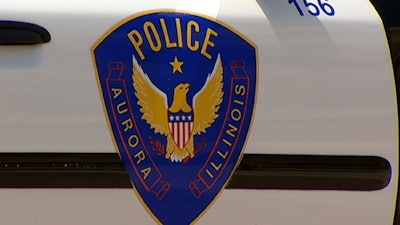 Three people are facing felony charges after they allegedly beat and strangled an Aurora, IL, police officer during a traffic stop on Monday.
According to authorities, Jennifer Taylor, 24, Sheeba Taylor, 26, and Paul Sherrod, 28, were all taken into custody and all face multiple felony charges in connection with the attack, which took place just after 10:30 p.m.
Additional officers arrived and took the three suspects into custody at that time, according to authorities. The officer was taken to an area hospital for treatment, NBC reports.
"This type of lawlessness and violence against our police officers cannot and will not be tolerated," Aurora Mayor Richard Irvin said in a statement. "This was an act of malice and cowardice, and I will absolutely seek that the perpetrators are prosecuted to the fullest extent of the law. Let's keep this officer in our prayers as the officer makes a full and complete recovery."
All three individuals in the vehicle face a total of five felony charges apiece, including aggravated battery of a police officer, aggravated assault of an officer and of obstructing a police officer and causing injury.