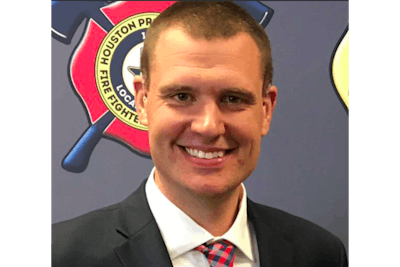 A Houston police officer was hospitalized Monday after being shot in the arm and abdomen during an incident in Kingwood, according to authorities.
The wounded officer was brought to HCA Houston Healthcare Kingwood and is in "stable, but still serious, critical condition," according to Houston Police Chief Troy Finner.
Senior Police Officer S. Cleveland was shot after responding to a call regarding an altercation over a parking space at 11:15 a.m. outside of an apartment complex.
The officers began questioning a 26-year old man who allegedly spat at a fellow resident of the apartment complex, Houston Public Media reports. Police said the man suddenly opened fire at the officers. One of them, an 11-year Houston Police Department veteran, was shot, Finner said during a media briefing staged outside of the hospital.
He added that the responding officers detained the alleged shooter without firing back at the man.
The suspect, Michael Zachary Howard-Dale, 26, is charged by the Montgomery County District Attorney's Office with aggravated assault against a public servant, Click2Houston reports.