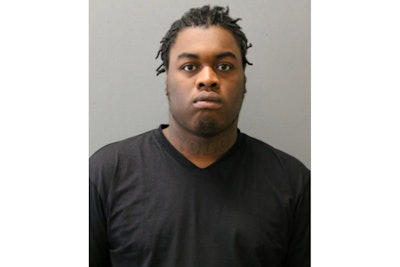 A man charged in connection with the drive-by shooting that wounded three undercover law enforcement officers in Chicago claimed he mistook them for members of a rival gang, according to a federal indictment filed Thursday.
Eugene "Gen Gen" McClaurin, 28, was accused of shooting two federal agents and a Chicago officer as they drove in an unmarked police vehicle on the city's South Side early Wednesday.
After his arrest, McClaurin told investigators he followed the officers because he thought they were part of an opposing gang, the indictment states.
He then allegedly admitted to pulling up alongside the officers' vehicle, rolling down his window and opening fire, the New York Post reports.